This past June, Dermalogica released a new nightly lip treatment that smooths the appearance of laugh and feather lines while you sleep. So, if you're a smoker or perhaps, you've burned your lips one too many times in the sun, this product is for you!
While you sleep, Dermalogica Nightly Lip Treatment will firm, hydrate, and restore your lips, reduce the appearance of fine lines, and minimize the appearance of laugh lines.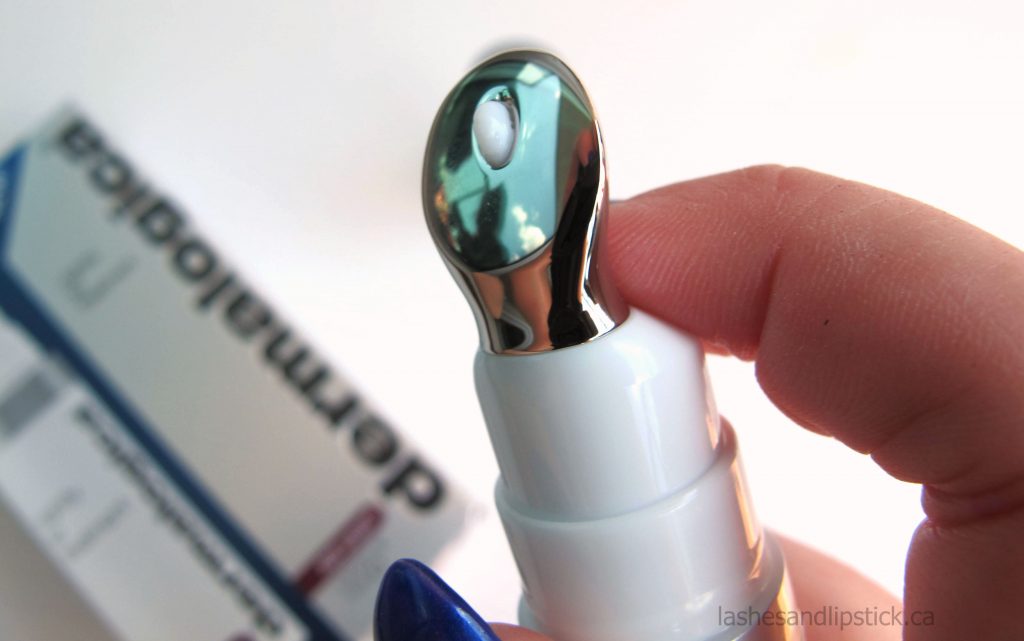 I love the packaging and the metal applicator. Just push down behind the metal piece and out comes your treatment – just one pump is enough! The metal applicator feels so smooth, cooling, and luxurious on your lips.
Dermalogica Nightly Lip Treatment is not a balm so don't just apply it to your lips. Massage it into and around your lip line and lip area.
This rich formula is made with Indian Gentian Extract, Sesame Seed Extract, and Volumizing technology to restore skin volume and reduce the appearance of fine lines and wrinkles, Shea Butter hydrates and improves skins elasticity and works against the visible signs of aging.
I burned my lips on my last trip to Vegas.They were swollen, sore, and eventually started to scab. I used a generous amount of Dermalogica Nightly Lip Treatment religiously and my lips were fully healed in a few days.
Dermalogica Nightly Lip Treatment retails for $68 CAD. The price is a bit steep but I feel that if you're concerned with little wrinkles or fine lines around your lips, it's worth the investment.
Truthfully, I don't have this issue but I really do love how soft my lips are throughout the day and night, after using Dermalogica Nightly Lip Treatment.