I have never been more late to a party! I bought the Anastasia Beverly Hills Modern Renaissance Eye Shadow Palette back in January and I literally have been using it for every look since!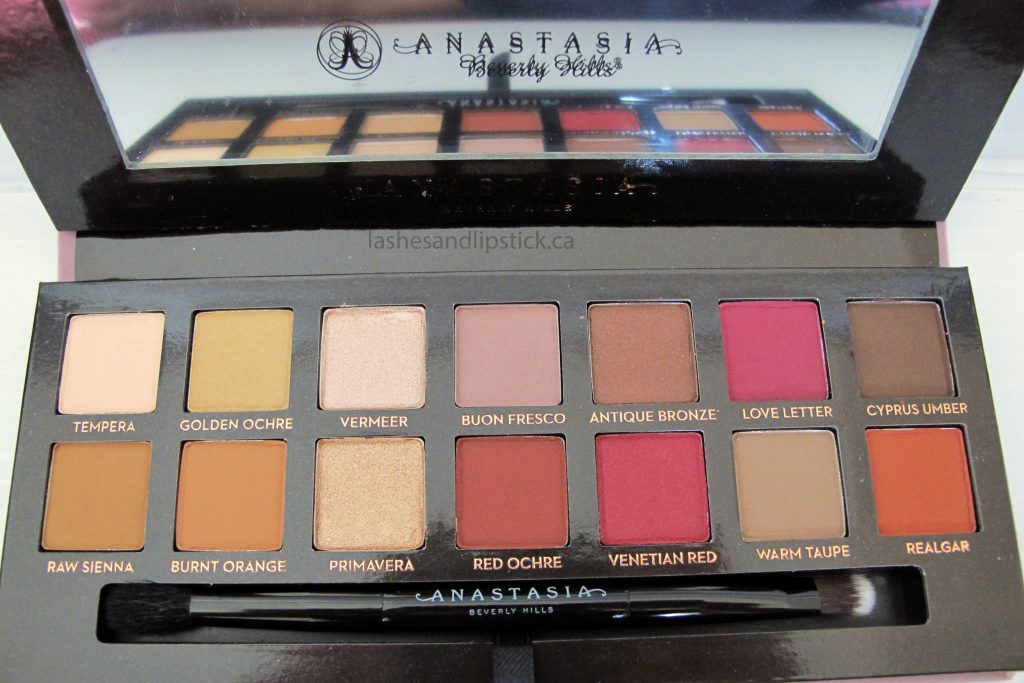 ABH Modern Renaissance Palette is made up of 14 eyeshadows, from neutral to berry tones, and a double ended eyeshadow brush. It's perfect for day looks that can easily be transformed into night looks. The brush is great for packing on color with one side and blending it out with the other.
These eyeshadows are highly pigmented, easily blended because of it's buttery, smooth texture, has a great color payoff with minimal fall out, and long wearing. I wore it for 15hrs, without primer, and only had minimal creasing. The formula of the ABH Modern Renaissance Palette is thebomb.com!
ABH Modern Renaissance Palette is formulated without parabans, sulfates, and phthalates.
Pick it up at Sephora for $55 CAD!
Swatches and a descriptions are below: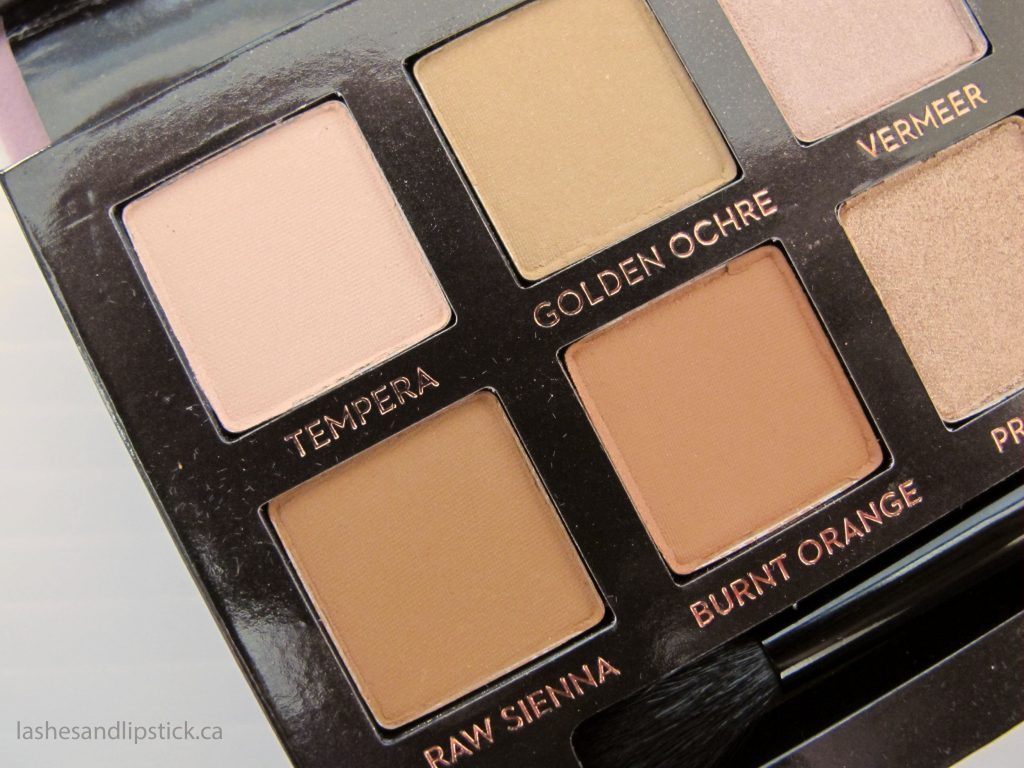 Tempura: beige with a matte finish
Golden Ochre: earthy yellow with a matte finish
Raw Sienna: neutral amber with a matte finish
Burnt Orange: orange with a matte finish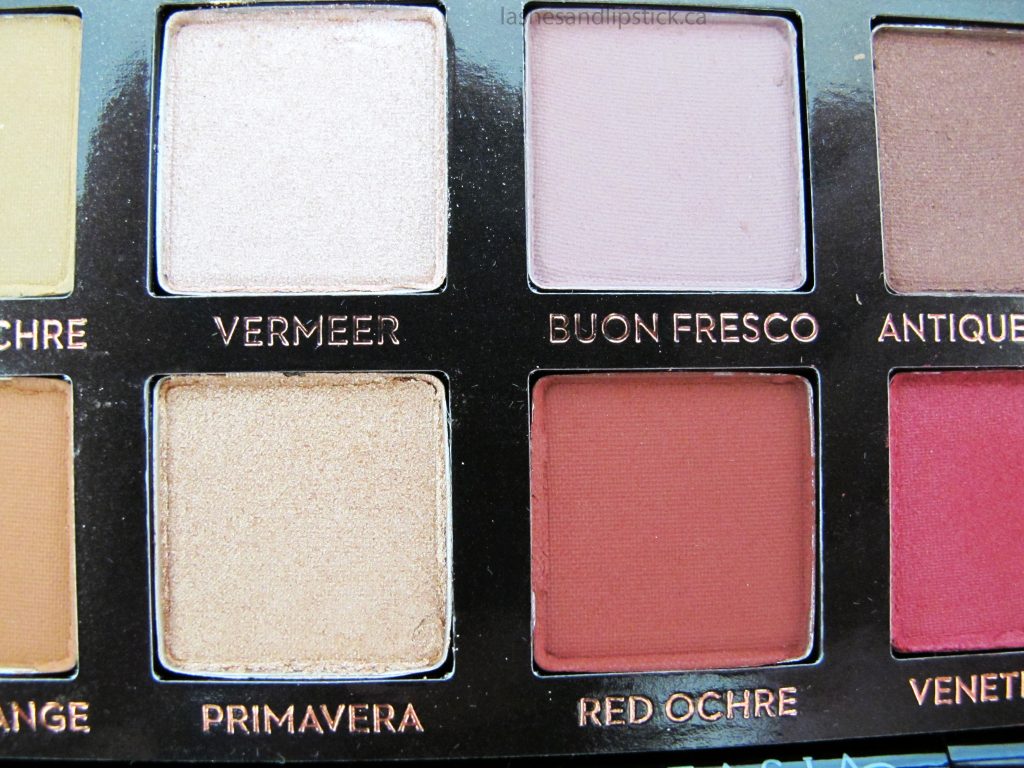 Vermeer: iridescent off white with a metallic finish
Buon Fresco: deep lavender with a matte finish
Primavera: shimmery gold
Red Ochre: reddish-brown with a matte finish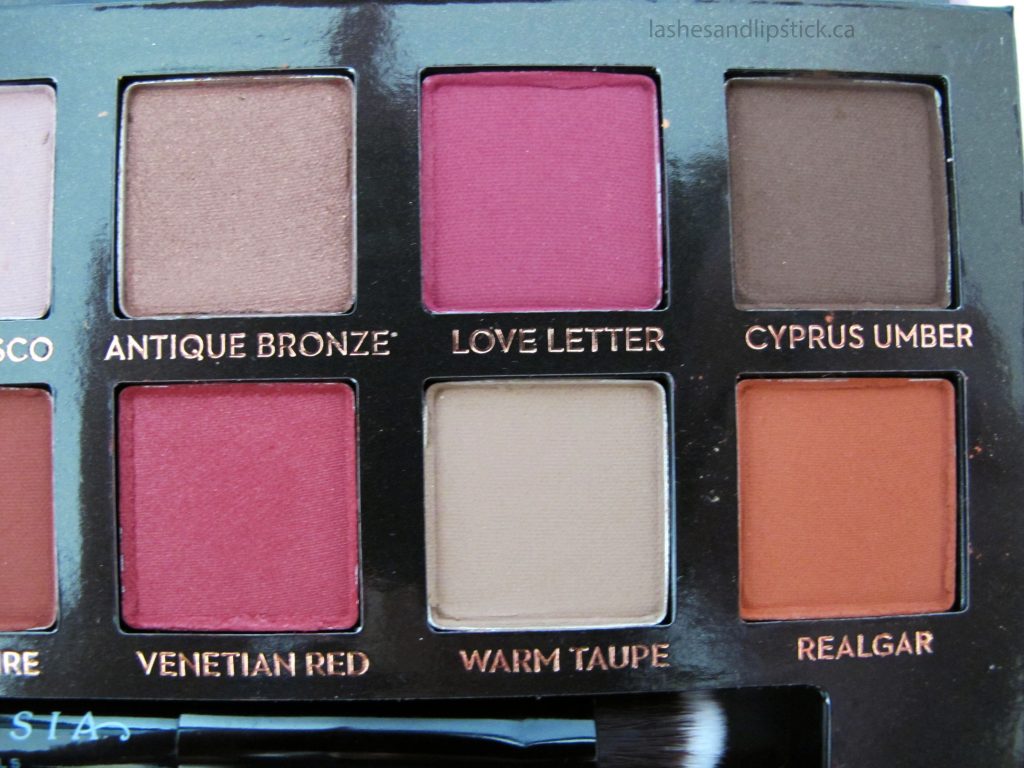 Antique Bronze: satin brown
Love Letter: raspberry with a matte finish
Cyprus Umber: dark brown with a matte finish
Venetian Red: matte crimson
Warm Taupe: earthy grey with a matte finish
Realgar: burnt orange with a matte finish
and for good measure, two selfies of looks I did using the ABH Modern Renaissance Palette: