Lise Watier has some pretty products launching this Spring!
Lise Watier Blossom Beauty is a LE collection inspired by Cherry Blossoms, Mimosas, anemones, and peonies. It's very floral and garden-y. You can view the entire collection HERE!
I've been able to test out two of the Rouge Intense Supreme Lipsticks:
First, I love the magentic, sleek casing. Sometimes, my regular lipsticks open in my purse so the packaging on these Lise Watier Rouge Intense Supreme Lipsticks is refreshing! I don't have to worry about that.
Secondly, these are so comfy to wear. They're infused with an exclusive Lise Watier ingredient – Labrador Tea extract which is an anti-oxidant making them hydrating.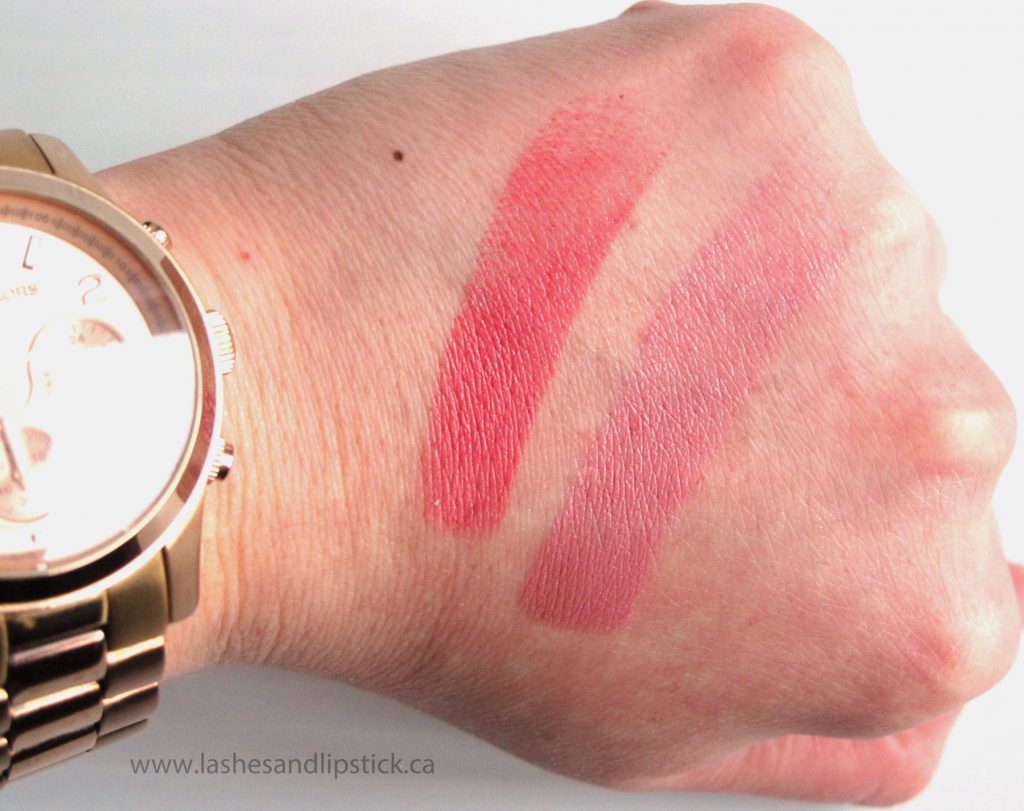 In the swatches above, it was only one swipe from the tube. The color payoff seems to vary. The lighter shader (Arielle)  is buildable but the warm-toned pink (Zoe) has a pretty good payoff from the get-go and isn't much more buildable than that shade you already see.
Lise Watier Rouge Intense Supreme Lipsticks are available in 15 shades for $27 CAD each.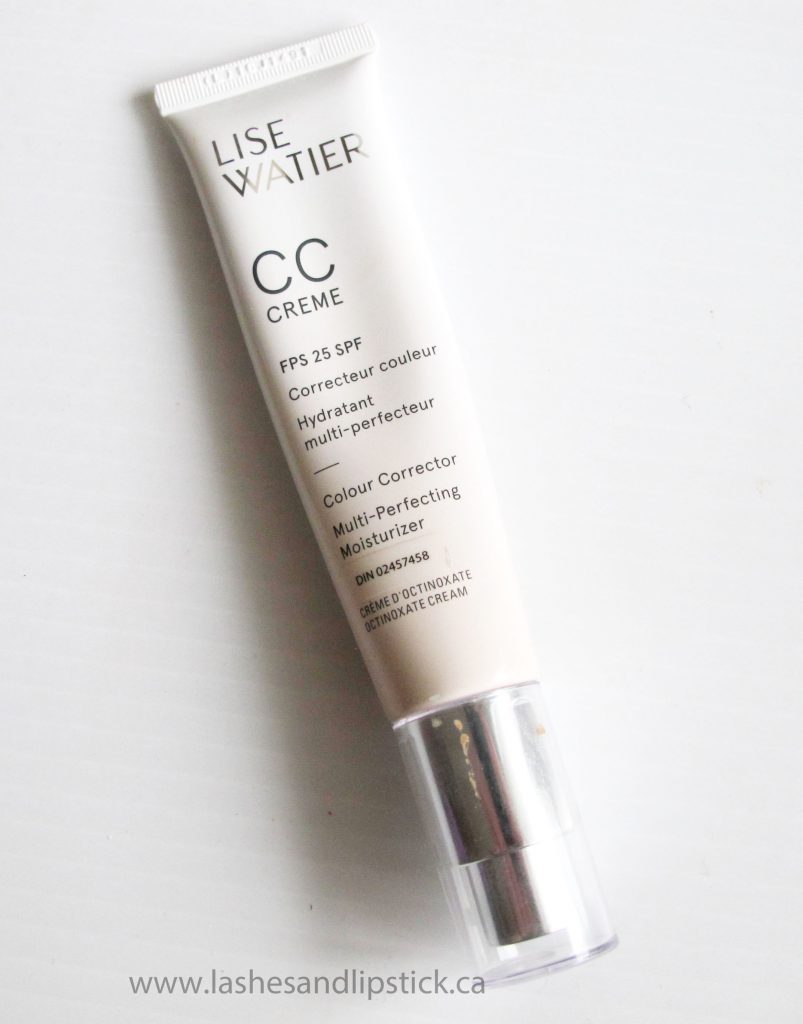 I love light coverage foundations (ie. MAC Face & Body) as they just feel so lightweight and naked on my skin, vs. something that is full coverage.
The Lise Watier CC Creme is exactly what I want from my foundations. It has an SPF of 25, is lightweight, hydrating, and still provides some coverage while evening out my skin tone.
The shade I have been using is Neutral. Also available in a 3 other shades: light, light/neutral, and medium.
Neutral is my perfect shade. It looks too dark on my pale hands but I actually prefer my foundation to be a shade or two darker as it warms up my skin and once I have my concealer and the rest of my face on, it looks perfect.
Lise Watier CC Creme has self-adjusting pigments that visibly correct skin irregularities, leaving you with an even, luminous complexion. It's absolutely beautiful . Check out the photo below!
Lise Watier is $48 CAD and worth every dollar, IMO.
Hope you enjoy this collection!