As soon as we though winter was over, Torontonians got hit with another cold spell for a few days. then became mild… again! All this back and forth between temps is destroying my skin so I'm working extra hard at keeping it hydrated. Lots of water and lots of moisturizers.
On my body, I've been using the Avene TriXéra line for dry and very dry skin. There are 3 products in this line-up: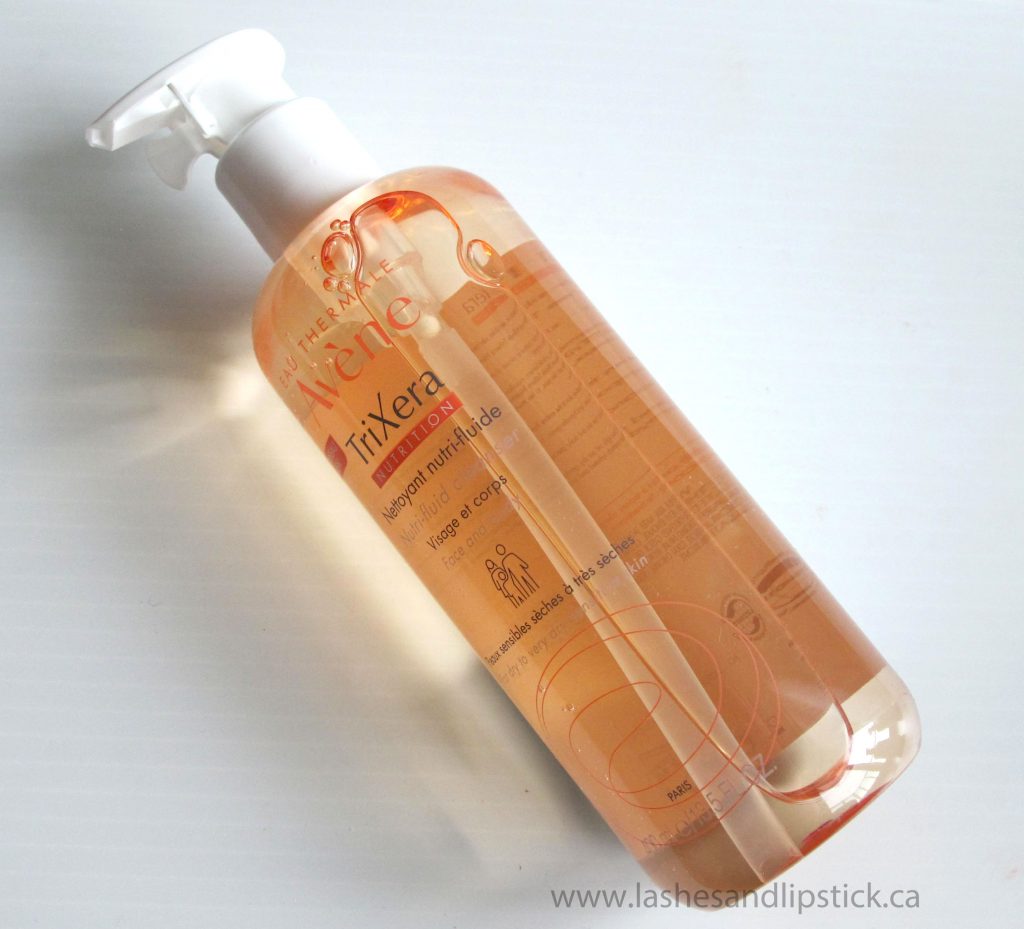 Avene TriXéra Cleansing Gel, $31 CAD
This cleansing gel has got to be my favourite. It leaves my body ridiculously smooth and it smells delicious. It's super gentle, soap-free, and can be used on your face or body – though I only use it for my body. It's even safe enough to use on children 3+ years. It contains Avene Thermal Spring Water which soothes, softens, calms, and cools the skin.
I love the pump feature as it keeps things in my shower pretty tidy. It dispenses enough product onto your loofah or wash cloth to cleanse your entire body. I like the lather so I use two pumps ;)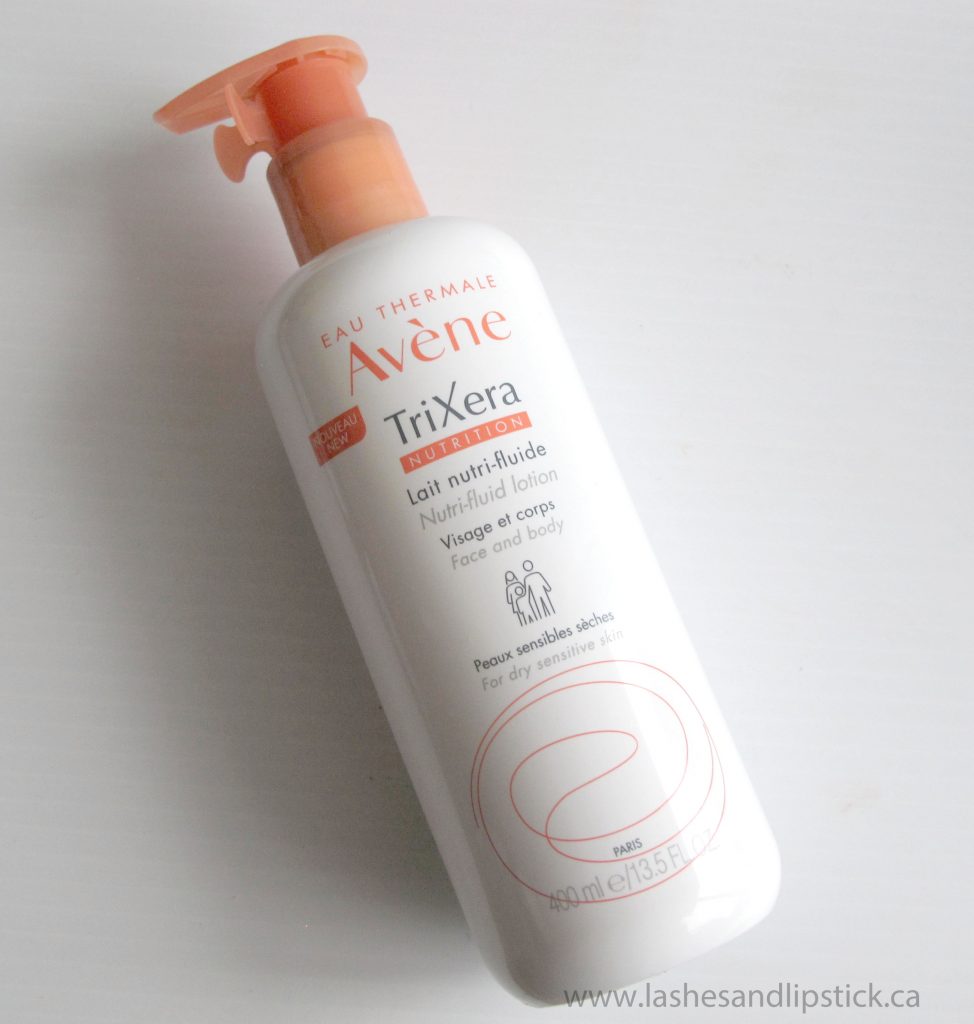 Avene TriXéra Nutri-Fluid Lotion, $43 CAD
This lotion is non-oily and non-greasy. It absorbs quickly but leaves your skin feeling very cool and refreshed. This lotion isn't super thick and emulsifies as your rub it into your skin. It has a very light scent that smells fresh and clean. Also contains the Avene Thermal Spring Water for soothing, softening, calming, and cooling the skin.
I apply it right after my shower when my pores are open and can absorb all the benefits of this lotion.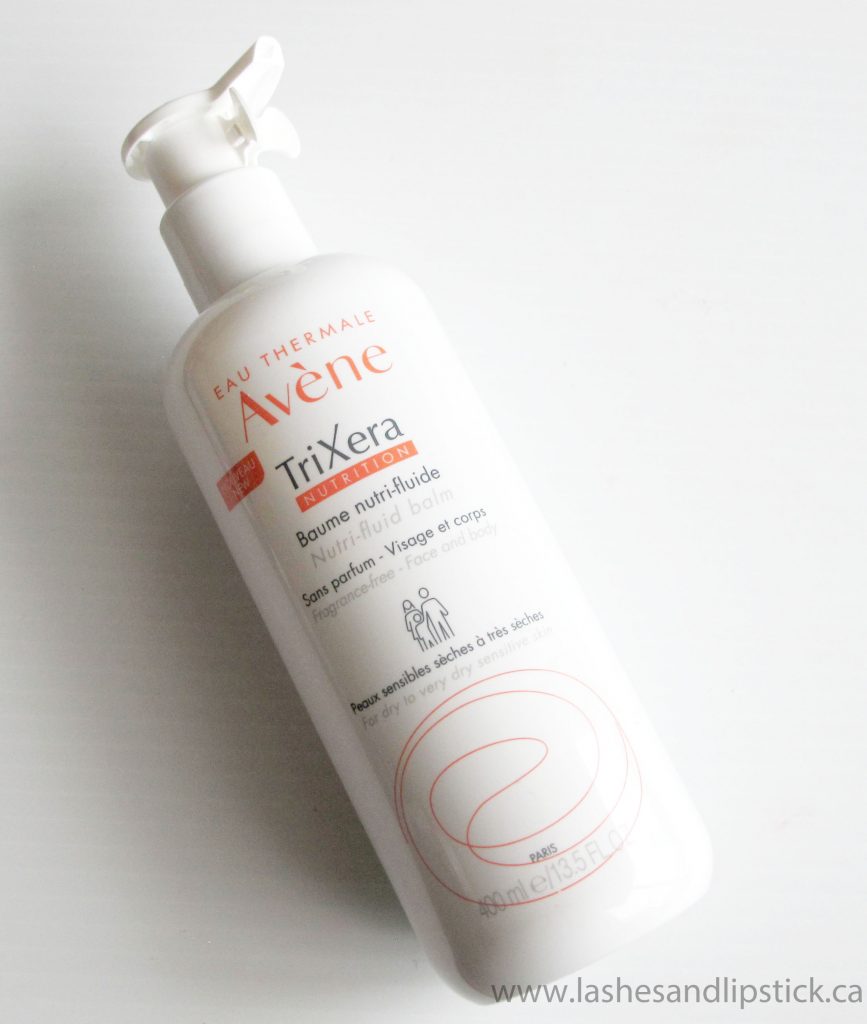 Avene TriXéra Nutri-Fluid Balm, (I can't find the price)
So I thought this balm was going to be a lot thicker than the lotion. Truth be told – I'm really not sure what the difference is between the two?
It's non-sticky and non-greasy like the lotion but I have noticed it doesn't absorb as quickly.
Like the other two products in this line, it too contains Avene Thermal Spring Water.
The balm also seems to be fragrance-free so if that is a positive for you, then maybe the balm would be better than the lotion!
For me, the star of this show is the cleansing gel. I love it's scent, it's lather, and how soft and fresh it leaves my skin feeling.
If you're battling dry skin this very long winter, Avene TriXéra is definitely a line you should check out. They're can be found at Rexall, PharmaPlus, PharmaSave, and Shoppers Drug Mart,