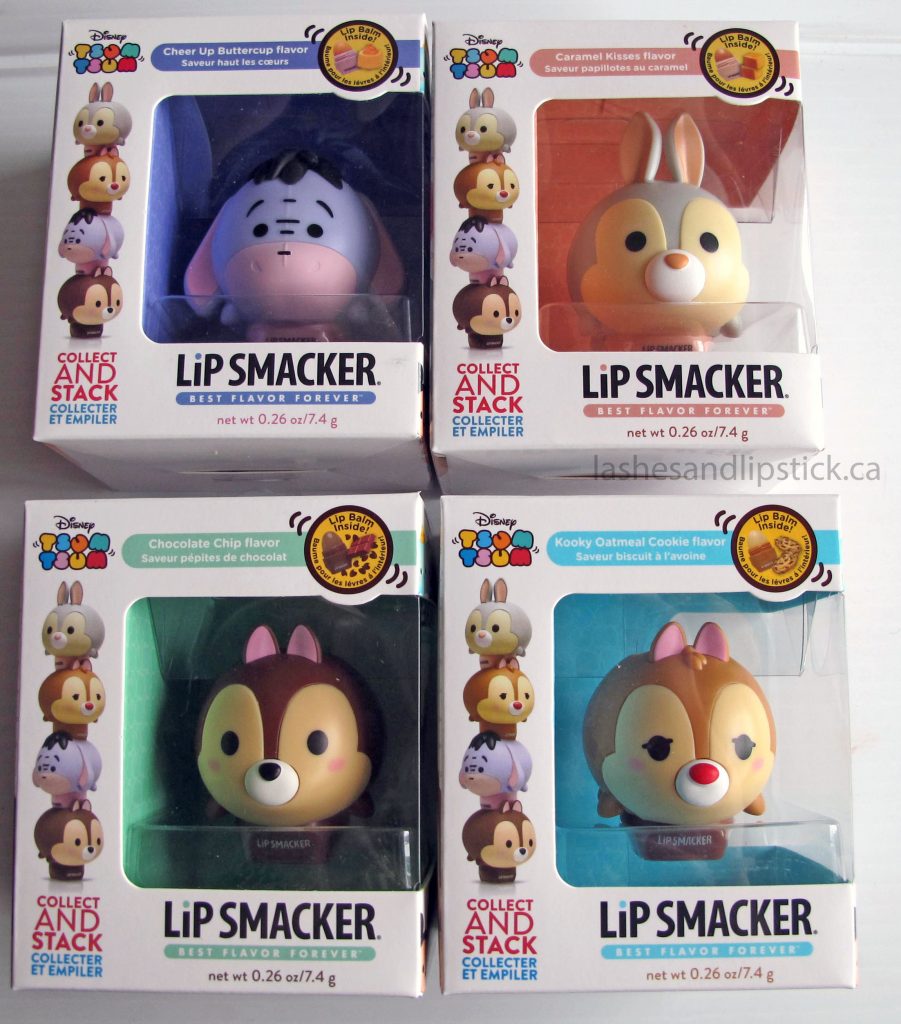 I posted a picture of this Lip Smacker Tsum Tsum Collection and got so much feedback. You guys LOVED them so I had to write a post, especially since they're only available until Easter!
These cute little guys are collection lip balm pots. There are four scents/flavours.
As shown above, from left to right:
Eeyore – "Cheer Up Buttercup"
Thumper – "Caramel Kisses"
Chip – "Chocolate Chip"
Dale- "Kooky Oatmeal Cookie"
These Lip Smacker lip balms smell incredible annnndddd, each of these Tsum Tsum's are stackable!
The formula is smooth and moisturizing. Each finish is translucent and shiny.
Lip Smacker Tsum Tsum's are available for $5.95CDN at Shoppers Drug Mart, Loblaws/Real Canadian Superstore but only for a limited time!